The most intuitive VR Anatomy experience on the market
The Human Anatomy VR is easy to use and does not need previous experience with the virtual reality.
Our products are already used in over 180 countries
Trusted by top innovative institutions worldwide
All platforms supported
We have tailored the perfect solution for you
Virtual Medicine considers everyone's needs a priority and that's why we have created our products ideal for students, professionals, and institutions.
Students
Our products have been specially tailored for both medical students and students of high schools.
Professionals
Over 10,000 precisely modelled structures offer a fully-fledged environment for professional purposes.
Institutions
Human Anatomy VR is our most advanced product yet and it is ready to be implemented at your institution.
We are innovating the
education of future doctors
Virtual Medicine has created the most advanced, multi-award winning medical anatomy platform crossing Virtual Reality (VR), Mixed Reality (MR), and Augmented Reality (AR) for medical education. Human Anatomy VR is the only product on the market that provides full VR anatomical atlas combined with advanced 3D VR DICOM viewer.

Utilizing mobile and tablet devices or VR headsets, this powerful technology enables augmentation or replacement of student time in a dissection room with a cadaver. The available enterprise license enables a VR shared experience between an instructor and authorized participants/students in a socially distanced format.


Measurements of students' performance show that their results improved by over 45% with Human Anatomy VR. 92% of students said that the platform greatly contributed to their improved learning and understanding of anatomy. Assoc. Prof. Eliška Kubíková, MD, PhD, MPH
Head of Institute of Anatomy, Medical Faculty of Comenius University
Virtual Medicine platform
Whether you're a professional, student, or simply interested in Anatomy, our products will meet your requirements.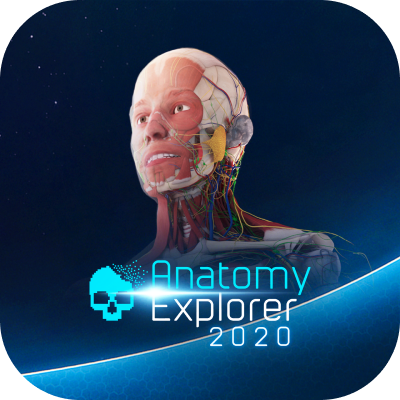 Anatomy Explorer 2020
Virtual Reality
Desktop
Human Anatomy VR
Virtual Reality
Standalone
AR Anatomy
Augmented Reality
Mobile & Tablet
High School Anatomy
Augmented Reality
Mobile & Tablet
Over 13,000 anatomical structures with detailed descriptions
Over 13,000 anatomical structures with detailed descriptions
SKELETON

CONNECTIVE TISSUES
MUSCULAR
INTEGUMENTARY
BRAIN

RESPIRATORY
DIGESTIVE
UROGENITAL

ARTERIES
VEINS
LYMPHATIC

NERVOUS
Multi-award winning platform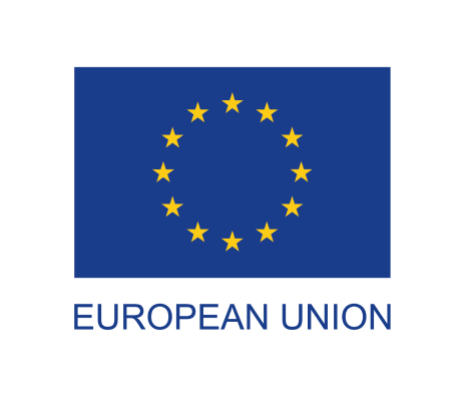 Virtual Reality
Licencing plans
Choose your plan
| | | |
| --- | --- | --- |
| Student | Professional | Institution |
Human Anatomy VR
Body systems

(with more than 13 000 structures)

Body systems

(with more than 13 000 structures)

DICOM viewer for PC

(CT/MRI 3D reconstruction for Desktops)

DICOM viewer for PC

(CT/MRI 3D reconstruction for Desktops)

Only Extended Licence
(Please contact us)

Only Extended Licence
(Please contact us)

DICOM viewer for Standalone

(CT/MRI 3D reconstructions for Standalone devices)

DICOM viewer for Standalone

(CT/MRI 3D reconstructions for Standalone devices)

3D images of cadavers (1500+)

(With detailed descriptions)

3D images of cadavers (1500+)

(With detailed descriptions)

Multi-User collaboration
Multi-User collaboration

Only Extended Licence
(Please contact us)

Body actions
Body actions
Microanatomy
Microanatomy
Bone mapping and landmarks
Bone mapping and landmarks
Hand Tracking
Hand Tracking
High detail mode (Ant mode)
High detail mode (Ant mode)
Quizzes
Quizzes
Tests
Tests
Dynamic Cross-section
Dynamic Cross-section
Interactive tutorial
Interactive tutorial
Avatar manager
Avatar manager
Web manager
Web manager
Updates
Updates
Mobile Platform Licence Plan
Choose your plan
| | | |
| --- | --- | --- |
| Student | Professional | Institution |
AR Anatomy
Body systems

(with more than 10 000 structures)

Body systems

(with more than 10 000 structures)

Multi-User collaboration
Multi-User collaboration

Only Extended License
(Please contact us)

Body actions
Body actions
Microanatomy
Microanatomy
Bone mapping and landmarks
Bone mapping and landmarks
Augmented Reality
Augmented Reality
Updates
Updates
Join our community today
We have tailored the perfect solution for you